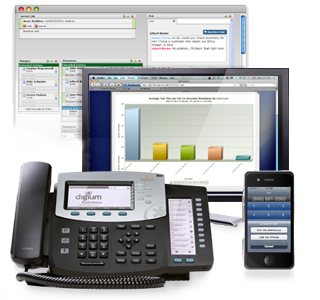 Voice over Internet Protocol, VoIP, has become a business standard worldwide. 
Your business needs a cost effective, flexible and reliable IP Telephone system that will allow your business to grow and accommodate multiple staff locations.
Some of the key benefits of a modern VoIP Phone systems that NSSL provide are :
Reduced Cost. Installing a virtualized software based PBX will greatly reduce your initial capital expenditure and running your incoming and outgoing calls over broadband will greatly reduce call charges.
Scalability. Adding new extensions, home office workers, sub offices etc is a simple process, inter office phone charges no longer exist.
Mobility. Geographic location is no longer an issue. Your phone device can use the same number virtually anywhere as long as it has IP connectivity. Set up a home office as an extension of the main office or bring your IP / Softphone when travelling and use the same number.