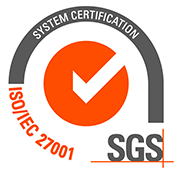 NSSL  has been supplying specialist computer network solutions in Ireland and the UK since 1990.
We are the Information and Communications Technology Partner of choice for many organisations throughout Ireland including a large percentage of the country's Credit Unions. NSSL has support personnel based in Dublin, Cork, Limerick & Dundalk.
Information Technology is our passion and we pride ourselves in delivering state of the art solutions to our customers that secures sensitive data and enables their business to thrive in an ever changing competitive world.
NSSL is an ISO27001 Certified Company