NSSL has been providing specialist computer network solutions in Ireland since 1990.
We specialise in the design and installation of unified voice and data IT network solutions to suit your business needs and help maximise efficiency.
Our strategic business partnership agreements and accreditations ensure that the latest in technology and expertise is always available to our customers.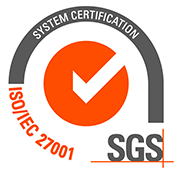 NSSL is an ISO27001 Certified Company