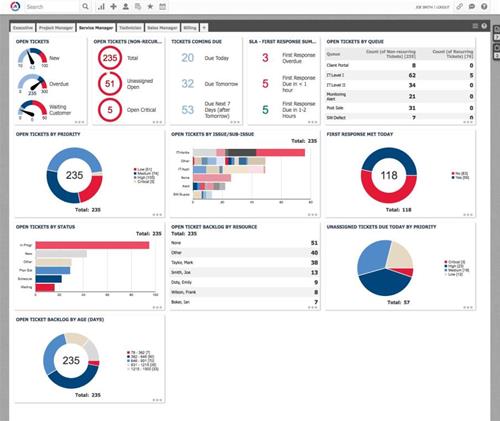 Remote Network Monitoring & Endpoint Management "RMM"
NSSL Monitors and Manages its customer networks with industry leading RMM Software. We Implement System Wide Monitoring Policies with Auto Response, Auto Resolution, Dashboard and email alerts.
Our system is "Policy Driven" which allows us to customise preferences for individual clients, including repair protocols, software updates, and other everyday tasks.
Our system unifies IT Business Management by combining Customer Management and Call logging Software with Remote Network Monitoring and Endpoint Management, ensuring that our customers receive a smooth and efficient service backed up by scheduled compliance and risk management reports.