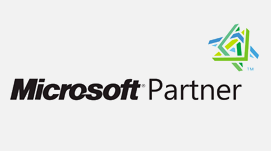 NSSL can provide your business with a cloud solution that meets your data access and cost needs by implementing Public, Private or Hybrid Cloud solutions.
Hosting for your cloud system can be provided on your own premises or on an NSSL Partner Datacentre.
The majority of IT infrastructure solutions incorporate a Hybrid cloud system, mission critical systems are located on in-house servers and services required from multiple platforms such as email, and off site backup solutions are located on offsite datacenters.
NSSL are a Microsoft Cloud Certified Business Partner.